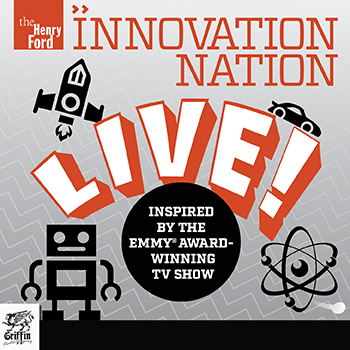 hero image ID: 420116
string(3) "Yes"
string(1) " "
string(32) "February 26, 2022, at 11:00 a.m."

DATE: February 26, 2022, at 11:00 a.m.
LOCATION: James K. Polk Theater
STARTING AT: $15
KNOW BEFORE YOU GO
Public On Sale: Friday, July 30, 2021 at 10:00 a.m.
For information on in-person sales and service visit TPAC's Ticketing Info page.
Our Commitment to Safety: Health and safety guidelines are changing. For updates on our protocols, visit TPAC.ORG/PatronHealth
---
Health & Safety

Here are a few things to expect during your experience at TPAC:

Although seating does not allow for social distancing, we will encourage social distancing in restrooms, elevators, and other public areas where appropriate.
Touchless hand sanitizer stations will be available throughout the building.
When feasible, we'll provide a touchless environment in restrooms, concessions, merchandise, and Box Office.

Other changes behind the scenes include:

Enhanced hygiene, sanitation, and cleaning protocols before and after the performance according to CDC and industry standards.
Updated air filtration systems to enhance ventilation in public spaces and backstage.
Frequent sanitization of high-touch surfaces.
Wellness screenings may be required prior to admittance with sick or symptomatic patrons not admitted.

Our Commitment to Safety
The reopening protocols listed above are designed to protect the health and safety of our artists, patrons, educators, students, staff, and volunteers. All visitors must follow TPAC's health and safety protocols. These guidelines were developed from recommendations by the Centers for Disease Control and Prevention (CDC), the Occupational Safety & Health Administration (OSHA), local health officials, and TPAC's official health and safety partner, HCA Healthcare/TriStar Health, and may be modified according to current public health and government directives. By visiting TPAC, you voluntarily assume all risks of exposure to COVID-19 and other communicable diseases.?We encourage all TPAC guests to take precautions, as recommended by the CDC, to protect themselves and others in public spaces. Please help keep each other safe.

---
Tickets

Please note all tickets for TPAC events are fully digital and only accessible via your mobile device through our TPAC Concierge Mobile App. A mobile ticket is the safest, most convenient, and flexible way to receive and manage your tickets while increasing protection against fraud.

---
Accessibility

TPAC is an accessible facility with a variety of services. Visit our Accessible Services page for more information.

---
---
Ticket Policy: All patrons, regardless of age, will require a seated paid ticket.
---
The two-time Emmy® Award winning Saturday morning show comes to life in a brand new production. Like the award-winning television show, The Henry Ford's INNOVATION NATION – LIVE! will inspire audiences with entertaining and educational stories about yesterday and today's visionaries and innovators – highlighting major turning points in the past and present that influenced the fields of science, technology, engineering, math, the environment and social justice.
Like the television show the live show will feature two correspondents (along with other cast members that are featured in various vignettes throughout the show) that will narrate the evening, engage with the audience and bridge between stories of innovators of the past and how they are influencing science, technology, agriculture, design, making and social justice movements of today. Luminaries of the past including Henry Ford, The Wright Brothers, Rosa Parks and George Washington Carver among others will jump to life on stage. Their achievements will be highlighted and reflected by showing examples of present day innovations.